Quick intro ⚡️
Born & raised in Belgium.
Account Lead in a creative production agency, working with brands on the end-to-end planning, execution and roll-out of global integrated campaigns.
Moved around from New York (2 years) > Singapore (5 years) > currently based in London. 🇬🇧
Spend my free time on reading, grabbing coffee, yoga & pilates, meditation, journaling, planning weekends away.
---
A Year of Experiments 👩‍🔬
2022 is a year of exploring my creativity online.
Each month, I'm setting myself a new challenge. This can be anything, as long as it requires me to learn new skills, create & share publicly.
---
Learning & Writing about... 🧠
Neuroscience (the basics, just fascinated by how our brain works)
Mental models & cognitive biases
Decision-making
Digital Knowledge Management; note-taking; Building a Second Brain
Journaling
Awareness & mindfulness
Mind & body connection
Digital writing & digital leverage
Gadgets, apps & tools (see 👇)
---
My Life Tech Stack 👩‍💻
An overview of the tools and apps I love using in my daily life.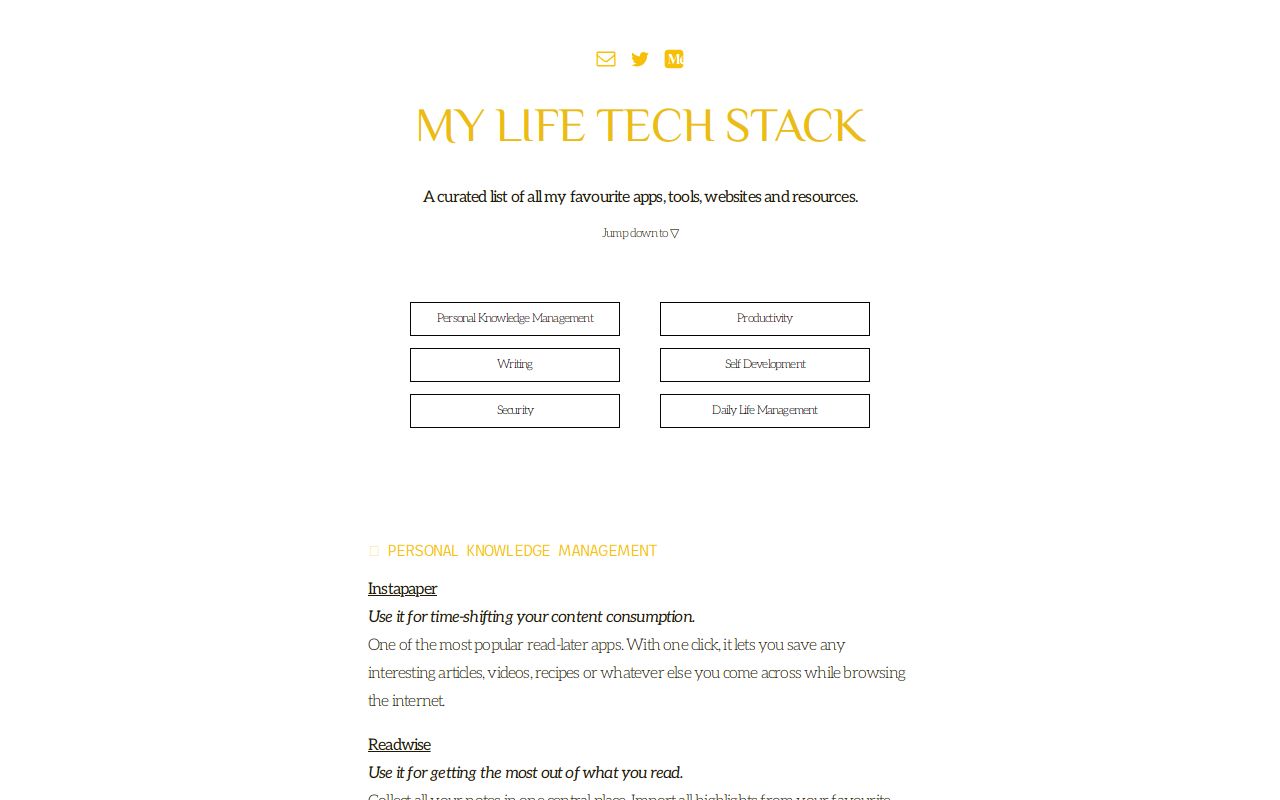 ---